Dietary Supplements Consulting Services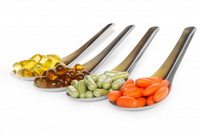 With the stress of modern life and the cost of healthcare increasing, people are searching for natural sources for remedies that can improve the quality of life without breaking the bank.  As a result, dietary supplements are attracting the public's attention as a source of alternative health therapy. As a supplier or distributor of these products, the questions to be asking are: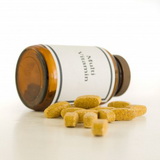 Are you meeting the regulatory requirements as a supplier?
Do you comply with 21CFR111 for dietary supplements?
Do you meet the cGMP regulations for dietary manufacturing?
Are you able to make your products competitively to stay in business and meet these regulations?

At Smart Pharmaceutical Consulting, we have the people that can help you meet quality standards and regulatory expectations, as well as operating with the most efficient manufacturing processes to give you a competitive edge. We implement a Lean approach to both Quality and Manufacturing that reduces non-value-added elements from the supply chain. So whether you're an in-house manufacturer or being supplied through a third-party contract manufacturer, we can help you maximize your success.
If you would like to know more about our Dietary Supplement Services, please email us at [email protected] or call us directly at 610-344-9218. We look forward to hearing from you!



As leaders in cGMP manufacturing consulting, we see value in generating innovative, yet practical manufacturing standards of practice for our clients. We want to share our technical expertise with your organization in order for your company to yield the best, most effective results. Contact our firm today and learn about all of our cGMP manufacturing services.