FDA Regulatory Consulting Services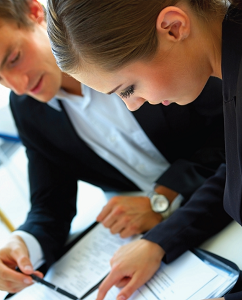 Smart Pharmaceutical Consulting's FDA Consultants include both industry & regulatory agency experts. This balanced team gives you an effective and efficient approach to your FDA regulatory and compliance needs.
It makes sense; a consultant who is a former FDA inspector would understand regulatory issues from the inside out, unlike consultants simply trained in process validation & compliance.  One is a hands-on "insider," while the other provides experience to meet compliance standards on a practical basis. At SPC, we provide both options to allow the best of both consultants to benefit your company.  Make sure your FDA consultant understands your compliance needs from the inside.
FDA inspections can be stress-free when your consultant understands where the problem areas are and what the FDA "hot buttons" are for those areas.  For example, Smart Pharmaceutical Consulting created a proprietary mechanism that can initiate anonymous FDA inquiries on your most delicate compliance issues ahead of time.  This mechanism helps reduce your exposure to addressing potentially delicate problems and making necessary operational changes before they come up on your actual FDA inspection.
Smart Pharmaceutical Consulting's FDA Consultant Teams rapidly incorporate CMC (Chemistry Manufacturing Control) and related materials for eCTD (electronic Common Technical Documents) submissions to help make potentially cumbersome functions Lean and efficient.
SPC's ex-FDA experts bring a unique insight into the FDA process to give your company a competitive advantage to an area which requires tremendous flexibility to be effective.  Find out how Smart Pharmaceutical Consulting can make regulatory and compliance issues a stress-free experience.
Click Here to know more about our FDA Consultants, or email us at [email protected] or call us directly at 610-422-1097. We look forward to hearing from you.
At Smart Pharmaceutical Consulting we believe that with a strong training, consulting and repetition of skills, expert principles, and good habits will be effectively achieved. SPC's courses are effective, yet rigorous, proving our team's experience in the industry. Contact SPC today if you're interested in learning more about our training programs.