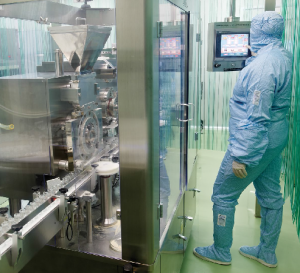 Quality Compliance Services
Whether you need audit support or a comprehensive rebuild of your compliance program, Smart Pharmaceutical Consulting can provide expert experience needed to meet your compliance requirements.
Compliance is a growing challenge as the regulatory expectations and industry standards continue to expand both domestically and globally. Smart Pharmaceutical Consulting is an experienced partner that is in touch with what regulatory authorities are thinking. We bring decades of experience in the development and manufacturing of drugs and other medical products. To us, each client's problems are unique and our approach to this is to build client-specific consulting teams with a cross-functional blend of skill sets that enable us to produce remarkable solutions that generate superior results.
Our teams are challenged to generate a wider vision of opportunities and possibilities while keeping a sharp focus on the specifics of the job at hand. The rapidly expanding medical products market is providing numerous challenges, but the bottom line is to establish a series of measures and practices that result in a state of sustainable compliance.
3 Stages of Lean Success
Our success results from your success. Our goal is always to produce sustainable, Lean compliance solutions that are delivered on time and on budget.
We have developed a three-stage approach to deliver measurable change.
Our approach involves:
Program design
Customer-driven program management
Use of process excellence tools
Check out our e-brochure on GMP Compliance.
If you would like to know more about our GMP Compliance services, please email us at [email protected] or call us directly at 610-422-1097. We look forward to hearing from you!
As leaders in cGMP manufacturing services, we see value in generating innovative, yet practical manufacturing standards of practice for our clients. We want to share our technical expertise with your organization in order for your company to yield the best, most effective results. Contact our firm today and learn about all of our cGMP manufacturing services