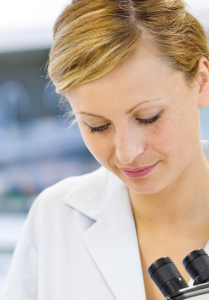 Pharmaceutical & Life Sciences Services
Smart Pharmaceutical Consulting's core services are focused on helping you create a Lean Pharmaceutical laboratory and manufacturing environment, with systems and training to maximize your production and enhance your bottom line profits.  Just as important, we help you create these programs while also helping you streamline your compliance and regulatory requirements, using automated systems that let your people focus more of their time on your core business.
Implementing these services requires a wide variety of industry-specific expertise and a knowledge base that is more than "big picture" concepts. Our team has in-lab and on-the-line hands-on experience in every core area of business. We optimize user experience through our think tank approach which focuses on making a system intuitive rather than mechanical. In fulfilling this role, we provide services  in a number of broad categories (also available as e-brochures)
Quality Services
Quality is a very broad category and a more complete list is covered in our e-brochure. To summarize, the list includes:
Development of a Quality Strategy
Building comprehensive Quality Systems together with implementation of integrated Quality System Elements
Experience with global concerns and implementation
Compliance with 'GMPs for the 21st Century' and ICH Q8-Q10 directives and EU legislation
We have particular skills in Change Management, Investigations, CAPA, OOS, document systems, audits, risk management and GMP information system support such as Documentum and Trackwise®.
We have special capabilities in Compliance Remediation Programs for 483's, Warning Letter and Consent Decrees/Application Integrity Policy. Learn more about Quality Services
Quality System Development
Design of individual Quality Systems
Mapping of existing systems and transition assistance to new Best Practice Models
Customization of Quality Systems for required Quality System Element; QSE
Change Control/Management Development, De-bugging, Analysis
Deviations/Investigations/CAPA Systems
Contractor Management Systems
Quality Policy, Quality Charter, Quality Counsel
Assistance with selection of database /system to support QS eg Trackwise, Isotrain
Adverse Event Reporting System; Design & Audit
Project Management
Through project management, we provide an integrated approach to solution building.Services include:
Process mapping
Best practice strategy
Definition of goals
Work breakdown structure
Responsibilities matrix
Project Gantt Chart
Program Management and Oversight (Customer Driven Program Management, CDPM)
Statistical analysis support for trials and regulatory issues
Document Systems
Design of Systems and Management
Document Design & Preparation
Manufacturing Batch Records
Standard Operating Procedures
Policy Documents
Quality Agreements
Master Plans
Validation Documents
Specialist Reports
Training
Through Smart Academy, we use our clients to transform their ideas into winning products.Custom courses are available for a variety of topics as well as individual mentoring type coaching (Shadow Coaching), which provides experienced one-on-one total immersion training/guidance for maximum results. A brief summary of training courses include:
General GMP
QC Laboratory Manufacturing
Root Cause Analysis
Investigations
Statistical Analysis
CAPA
Validation
CMC
EU Clinical Directives
Clinical Monitoring
A more complete listing is provided in our Training brochure. Learn more about Training
Laboratory Services
We focus on a Lean approach to laboratory operations and services. Services include:
QC Strategy
Assessments/QC flow
Lean  Laboratory design, flow and operation
Value Stream Improvement
Sample Management
Data Management Systems
Mentoring
Our approach with laboratory services is always to produce a balanced strategy which pays attention to compliance efficiency and effectiveness.
If any one of these is out of balance, the laboratory will not run smoothly and collateral problems will arise which will impact overall business goals. This is why we take a holistic approach to laboratory operations and laboratory operational strategy. Go Lean and Unleash Your Laboratory's Full Potential. Learn more about Laboratory Services
Regulatory Services
Using our integrated and experienced approach we provide assistance for:
Pre-IND strategy
IND, NDA, ANDA, BLA, 510K submissions
CMC support and preparation
Supplement Submissions
Package inserts/labeling
Annual Reports
Pharmacovigilance and post market safety surveillance
EU Clinical Directive
Our team is hands-on and works closely with operational team members to ensure that the appropriate technical information is provided for maximum efficiency. Learn more about Regulatory Services
Business Services
Development of Business Process Management Solutions
Meeting Facilitation/Problem Solving & Brainstorming Sessions
Team building Services
Process Mapping Services & Solutions
Business Plan Preparation
Competitive Analysis Services
Interim Monitor Services for Federal Trade Commission/Anti-Trust Divestitures
Interim Monitor for Federal Trade Commission
This is a unique niche capability that we supply to the government.
We are providing complete specialized pharmaceutical divestiture expertise to monitor the transfer of technology, products, equipment, personnel and confidential business information to acquirer companies in anti-trust cases.
Process Development, Product & Manufacturing Services
"Using our partnership approach, we assist our clients to change great ideas into reality."
Whether the products are biologics, solid dosage forms, parenteral or device-combo products, we use a rational approach to their development and manufacture. Common with our laboratory services, we focus on a Lean approach to manufacturing operations. Our focus is on good process design, where process mapping is a key component of our technical services implementation including:
Layout of process flows
Equipment
CMC sections for submissions
Development of specifications, validation, technology transfer, contamination control, and facility design review.
Working closely together, our cross-functional teams produce the best solutions on scope and within budget.
Key services include:
Process Strategy
Process Mapping/Lean analysis
CMC Assistance
Specifications Development
Process Development Assistance
Manufacturing Operations Assistance
Technology Transfer
Scale-up Strategy
Bioprocess Technology
Process Validation

Stability Studies Strategy
Medical Devices
Development Assistance
Regulatory Assistance
Quality Compliance assistance
Drug/Device Combination Products
Facilities Services
Lean Layout & Operational Planning; Manufacturing & Laboratories
Maintenance & Calibration Support Consulting
Validation Support
Specialist R&D Services
Vaccine Development & Manufacturing
Bioprocess Development & Methods Development
Clinical Trial Monitoring/Management
Clinical Monitoring and Health Economics Evaluation
This covers all usual CRA activities including:
Site Training
Site Monitoring
Drug Accountability
Records Cleaning
As well as complete niche fit analysis of the health benefits of the product and its economic evaluations.
Statistical Analysis is also a core function of this team.
GCP Audits
Document Preparation
Monitoring Services
[feature_box style="10″ only_advanced="There%20are%20no%20title%20options%20for%20the%20choosen%20style" alignment="center"]
As a small business, we are proud of the government services that we continue to provide to our astounding client base. At the core, the SCG team is passionate about the industry, making it a goal of ours to provide expert technical government work for our clients. Talk to us today about SCG Government consulting services.
[/feature_box]