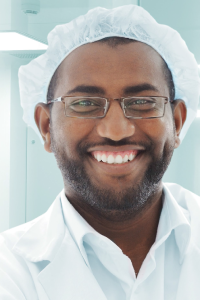 Lean Manufacturing Services
It is important now more than ever to generate value through the use of innovative manufacturing approaches. Nowhere is this more apparent than in the case of biopharmaceuticals where the era of the biological generic equivalent (biosimilar), is upon us.
Today, for both pharmaceutical and biopharmaceutical products, new production methodologies and equipment platforms are providing new opportunities to rethink how products are made. This change has introduced vast opportunities to apply Lean Process Excellence methodologies. In particular, this change includes the switch from "push" to "pull" production.
The key drivers that engage this switch are:
Cycle time reduction
Lead time reduction
Reduction in changeover time
Reduction in all forms of waste (TIMWOOD)
Reduction in WIP
Proper integration of process unit operation
Data transport
Better sizing of equipment with batches
Improved delivery reliability-process capability
Takt time
How do you achieve all these changes?
Smart Pharmaceutical Consulting uses a three-stage system of process design, customer-driven project management and Lean Process Excellence tools to drive the process.
If you would like to know more about our Lean strategy, please email us at [email protected] or call us directly at 610-422-1097. We look forward to hearing from you!
At SPC we realize that as clients you value proactive, industry-specific solutions to best meet your company's unique needs. We are consultants that produce hard-hitting, effective laboratory services that will ultimately save your business time and money in the future. We understand the power of lean labs and we aim to help you establish this for your manufacturing site. Contact us today to learn more about our complete line pharmaceutical laboratory services.